HB Design & Build
819 Westminster Street
Providence, RI 02903
Michael Bulman: 401.219.0660
Andrew Tower: 401.965.8857
HB is a design & build studio specializing in unique and creative small scale architecture projects. We are trained as architects and licensed as builders to provide services to take a building project from conception, through design, construction and finish.

HB refers to the grade of lead of a standard pencil. Along the continuum of pencil leads, HB (Hard Black) is the middle weight, and can be considered the most fundamental tool of both Architects and Builders.

As a design & build studio, HB occupies both worlds. From conception to construction, there are infinite moments during which a work can be influenced by it's place, material, method of construction, program or context…It is most often in the process of making, that a work finds it's design. We are delighted by the unique set of questions that each individual work can pose, and take every opportunity to experiment with new materials, methods and ways of creating place.

HB enjoys taking on design and construction problems at a range of scale from residential, to commercial, to furniture and object... conceptual design occurs fluidly across the spectrum of scale. A spatial concept will hopefully soak it's way into the detail…a piece of furniture can start to form space. The path of the making can ideally be felt in the place made. There is no clear moment at which a place is finished being made, and starts being used. Completion can be felt when an object or place is given time to react to and be acted upon by it's surroundings, to be used, to weather, to grow in dialogue with the forces it has been created by.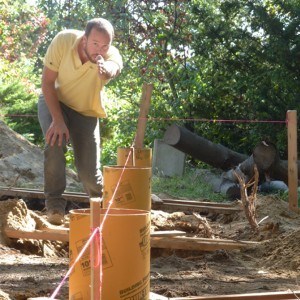 Michael Bulman
Co-Founder
Mike has often been referred to as the Mariano Rivera of the building industry. When a project nears completion, there is no screw left out of alignment, no fraction of a wall untouched, no punch list item without a line through it. Mike earned a bachelor of architecture from the Rhode Island School of Design in 2004.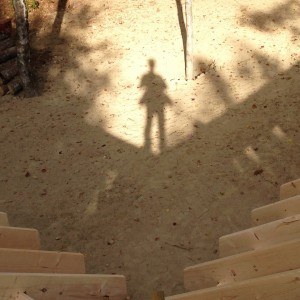 Andrew Tower
Co-Founder
Andy is most at home exploring ways of making space and dealing with materials and methods that almost always reveal new potentials in design and construction. He finds delight in tapping into the various rhythms and patterns that the worlds of design and build hold inherent in them.

Andy holds a bachelor of architecture from Rhode Island School of Design 2004.

Since 2007 Andy has taught part time at RISD, and was a visiting professor at the China Academy of Art in 2013.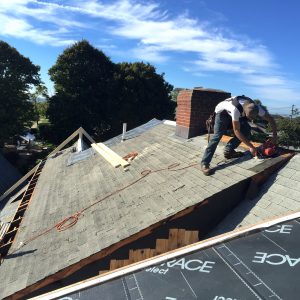 Benjamin Gadoury
Construction,Fabrication & Project Management
Ben is referred to by many as a metabolic builder. Someone who understands tectonics and processes of construction on an internal, intuitive, even spiritual level. His hands ask most of the questions and deftly find answers sometimes without any hint of effort. Materials and tools ask for Ben by name, knowing that they will be brought to full glory.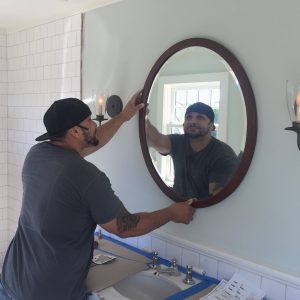 Eddie Chaves
Construction & Fabrication
Eddie approaches all tasks with the same level of force, precision and care...no matter whether he's using a sledge hammer or a razor sharp chisel.
With decades of building experience and a lightning quick sense of humor, it is a joy to have Eddie on any job site.

Pierre Ypres
The shop is a place primarily to test ideas. The design process often shifts back and forth between the office, the computer, the drafting table and the table saw. Making models and mockups to test and refine various parts or pieces is essential to making things that you have not already made before. With a range of woodworking and metalworking tools the shop has the capacity to turn out work of all types and scales.
Our clients represent a powerful and inspirational force in every project. We enjoy the design process as a conversation to better understand one's desire to create a particular type of space and place. We build place which has been tailored to the ideals of the client, and through constant conversation the design emerges as a collaboration between many minds. We hope to enable those we work with to reach a deeper understanding of what goes into making space, so that they can learn to translate & share their ideals. More often than not, our projects are "ongoing" and clients become friends and collaborators, with new works or new phases constantly emerging.